UPTREND its an international brand. Our products are exported to most European, American and Asian countries.
We produce per year about 800k toilets and 2M washbasins. Since 2020 UPTREND is also present in Poland.
As a new company, we offer extensive possibilities for personal development. You get a chance to create and build company together with us.
If you are looking for a new challenge and want to work in an international company, UPTREND is a suitable place for you!
Why its worth to work with us?
dołączyć?

Chance
We are a new company on the market. Working with us you will influence the company development. We are open to your suggestions and opinions.
We support you!
Working with us you will receive the support of more experienced UPTREND employees.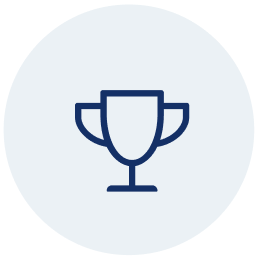 Stable employment
We are looking for employees who will stay with us for a long time. We appreciate commitment and loyalty by creating programs and activities for UPTREND employees.
If you are ambitious, enthusiastic, has the knowledge and experience – please join us!


800-1500 EUR gross per month + commission
Candidates selection

Your resume goes to the HR department, where we check the candidate experience, education and qualification.
Interview
On the interview, we would like to know more about your experience and abilities. Candidate might expect questions regarding your goals, professional aspirations and expectations about the job which you apply.
Interview feedback
Final decision about employment will be taken by the owner of the company together with all people engaged in the recruitment process from UPTREND side. Every candidate will be informed about the results of the recruitment process.
Would like to apply for another position?
If you do not see any position interesting for you, please send us your application.
Please add to your CV following sentence:
"I agree to the processing of personal data provided in this document for realising the recruitment process pursuant to the Personal Data Protection Act of 10 May 2018 (Journal of Laws 2018, item 1000) and in agreement with Regulation (EU) 2016/679 of the European Parliament and of the Council of 27 April 2016 on the protection of natural persons with regard to the processing of personal data and on the free movement of such data, and repealing Directive 95/46/EC (General Data Protection Regulation)".